Be a part of the CPH Half a race designed for breaking limits
The Copenhagen Half Marathon combines a world record course with sightseeing in a cool city. Join in to feel the rush on a course designed to break limits.
Copenhagen Half Marathon 2022 

Date: Sunday 18 September

Race start: 11:15 AM CEST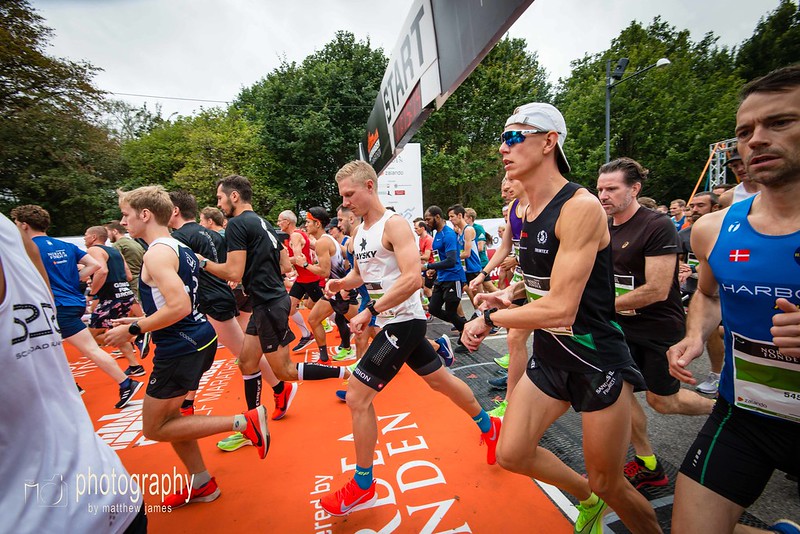 It's time to mark your calendar and start the countdown!
On Sunday, September 18, 2022, the 8th edition of the Copenhagen Half Marathon will be launching, and entries are available now.
There are no qualification standards, ballots or other requirements for entering the CPH Half. All you need is to be ready for a really fun and unforgettable race experience in the Danish capital city, that's all.
CPH Half welcomes all kinds of runners. Whether you are running to win, beat your own personal best or challenge yourself with your very first half marathon, there is a spot for you. And you can be sure that you won't run alone! The CPH Half is famous for its crazy atmosphere, and the course will be packed with spectators, DJ's, and entertainment to make the 21.0975 kilometres feel like the fastest you've ever run.
If you need some extra help to get safely through the race, we have more than 10 pace teams running along to encourage you and make sure you keep a stable pace and reach the finish line right on time.
Learn more about the CPH Half Marathon
Explore the CPH Half course